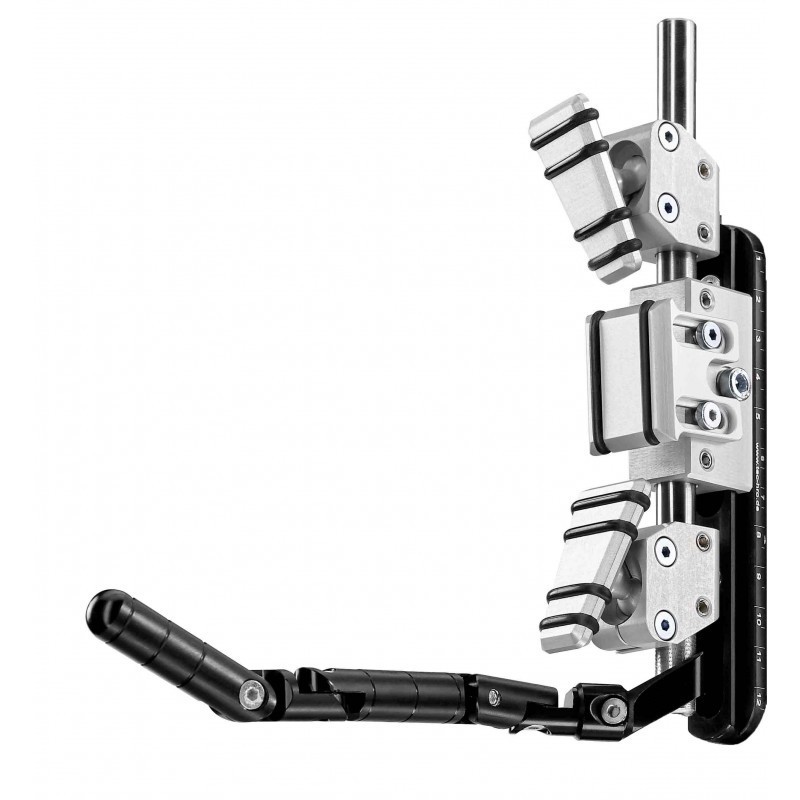  
Butt-plate TEC-HRO Fusion
The butt plate / hook Cap "TEC-HRO fusion"
Safe payment with SSL encryption
In stock delivery time 1-2 days
Returns / exchanges within 14 days
The butt plate / hook Cap "TEC-HRO fusion"
Advantages and innovations: 
3D adjustable shoulder contact surfaces with ball joints
very short, narrow design, this modern. customizable stock length 
Novel, hook design with 2 double joints this best possible anatomical adaptation possibilities 
Parallel side pageable hook - this allows better customization options in all attacks - such as avoiding unwanted off levers when lowering of the right arm in the bib... 
Longitudinally adjustable middle part for optimal adaptation to the shoulder RADIUS - for delicate or strong shoulders equally suitable 
best non-slip rubber fixation
all screws from one side can be operated 
High quality production 
Appealing design 
Very stable lightweight - also for large caliber suitable
ergonomically and anatomically perfectly to adapt
IMPORTANT: it is very easy to use / to set!
best price / performance ratio
Suitable for shafts by: TEC-HRO, Feinwerkbau (FWB), Anschütz, Walther, MEC, TESRO, Grünig & Elmiger, baldhead...
No customer reviews for the moment.