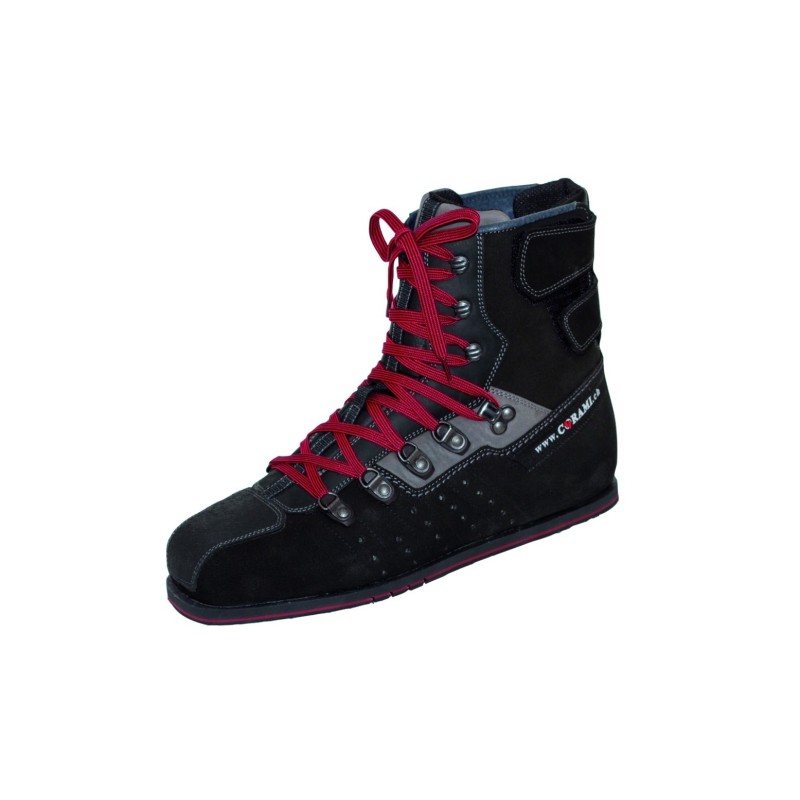  
Corami Rifle shoes
The Corami rifle shoes, modell 2013, compliant with the new ISSF rules.
Safe payment with SSL encryption
In stock delivery time 1-2 days
Returns / exchanges within 14 days
The Corami rifle shoes, modell 2013, compliant with the new ISSF rules.
The upper
The chosen calf upper leather in combination with the Nubuk applications adds a unique look to the new model. The perforations on the sides increase the air circulation and improve the climate of the foot considerably.


The lining
The high quality lining used in combination with the cushioned upper leather maximise the wearing comfort. The new tongue made of soft material additionally prevents from painful pressure areas on the instep.


The closure
The flat laces in combination with the patented "click" closing devices fix the lacing in any desired position absolutely reliable and without chances of unintentional shifting.


The lace set  NEW
The enclosed delivered laces in various fashion colours allow an individual design and/or a matching look to the rest of the outfit.


The outsole  NEW
The outsole consists of three different types of rubber which are put together in a special vulcanization process. This combination allows the following exceptional characteristics such as: increased slip resistance, flexible and though stable impact area.


The custom fitting set
The set includes: anatomic insoles, EVA wedges and two different pads for an optimal fit of the shoes to the foot.

On request, the inlays of the sports - orthopedic shoe can be re-adjusted. With the coordinated inlays of your foot,
a suitable form can be further optimized. The orthopedist with the newest sport-medical knowledge can make a 
made to measure inlays for you. 


Conclusion
These shoes are the custom fitting solution for all ambitious athletes.

People keep telling us that they made remarkable improvements in the quality of their shooting after switching shoes 
and they keep sending their friends over. So it's probably time for you to get that edge, too!
No customer reviews for the moment.