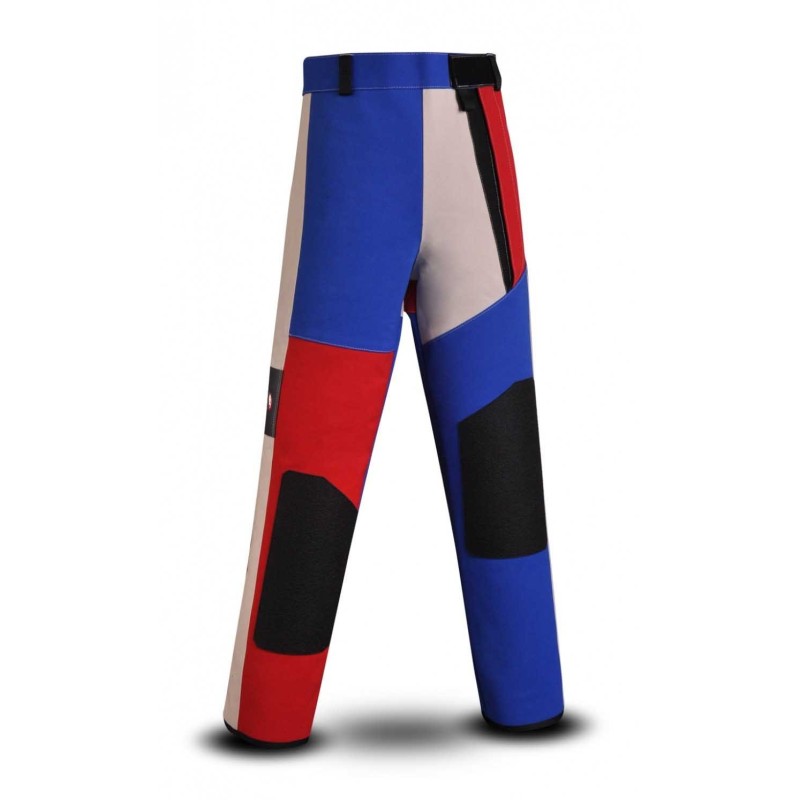  
Hitex shooting trousers "Cotton Star"
Shooting trousers model "Cotton Star". A good choice for a starting shooter who wants good quality for a reasonable price. The upper part is made of double canvas, the legs are made of canvas and linen.
Safe payment with SSL encryption
In stock delivery time 1-2 days
Returns / exchanges within 14 days
Shooting jacket model "Cotton Star". A good choice for a starting shooter who wants good quality for a not to high price.
Shooting trousers "Cotton Star" are made of double canvas in the upper part.
Front and back bottom parts are made of canvas and linen.
CZ Grip on the knees and around the bottom for extra comfort and support in the
kneeling and prone position. 
Long two-way zippers on the back of the legs for more comfort in the kneeling
position.
-----------------------------------------------------------------------------------------------------------
Our top-quality produtcs are 100% hand made in EU and we are sure they will satisfy even the most demanding customers. All models are made by ISSF rules, therefore you will pass all equipment controls. Furthermore, we only use the best materials and care is given to the finishing of the garments. Whether you shoot recreational or are planning to participate in major international competitions, there is always a suitable jacket and / or pants of the company Hitex for you!
From topline to recreational level:
- Evotop
- Evomix
- Professional
- Extra Match
- Match
- Cotton Star 
Besides the level differences in clothing, there are three possible fits:
1. The standard / dress size
Here you choose your size, it produces the smallest guarantee of a good fit, a perfect fit will be almost impossible. The advantage is that this is the cheapest option. It should be noted that the company Hitex adds 10% tot the price from size 56 men's and ladies size 48. Here you are so definitely better off with a tailored jacket or pants.
2. Tailored/measurement shooting clothes
The best and most popular variant is the tailored pants or jacket. This principle is known from several company's. You make an appointment with us to take the measurements (or do it yourself, however this is at your own risk). After the measurements are recorded, you can determine the colour of your suit, afterwards you will receive an email and / or print with an example of how it will look. After approval we will send the data to the company Hitex, that the suit will produce.
3. Custom made in the Hitex factory
These are basically the same procedures as in "tailor made/measurement", but then you drive to the company Hitex where a basic version of the jacket and / or pants is waiting for you. You will fit it and then you can proceed directly to the tailor to specify where it still is not perfect. This process is repeated until you are satisfied. With this form you are ofcourse guaranteed a perfect fit, but this is by far the most expensive. Please think of the travel and accomodation expenses. The company Hitex has approximately 1 to 1.5 day to produce a complete suit. Furthermore, the company Hitex situated in the north-east of the Czech Republic, about 1200km one way (from Brunssum, depending on where you live). Moreover, there are relatively cheap accommodation options in the neighborhood, offcourse we will assist you in finding suitable accommodation.
Hitex Cotton Star broek standard
Data sheet
Leather / imitation leather:

Imitation leather

Evotex / Capitex / canvas:

Canvas

Air system:

No air system

Top Grip / CZ Grip rubber / Suède:

CZ Grip rubber
No customer reviews for the moment.